Meeting Room Management Software
Simplifying Conference Room Experience
Our fully scalable, automated, cloud based, digital solution will transform your meeting room booking experience once and for all.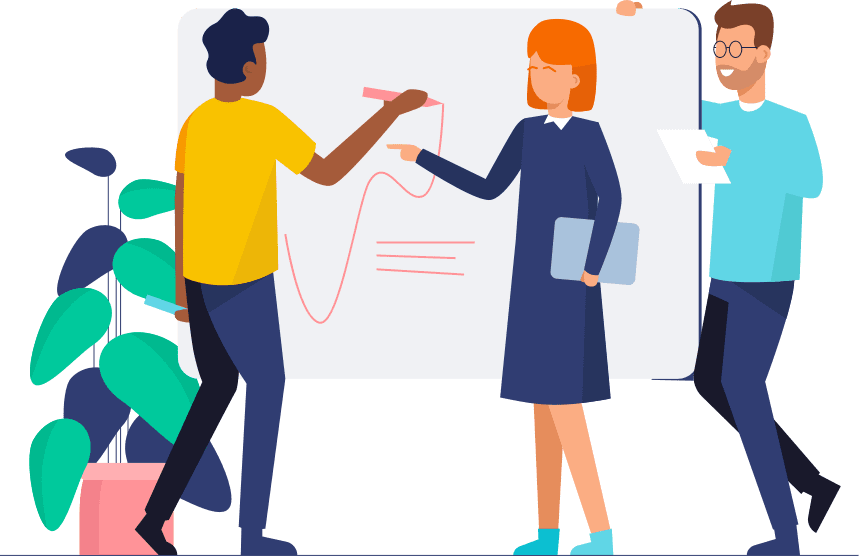 Reduce meeting complexities with comprehensive auto decision making
Our system is simple and easy to use. You can book as many meeting rooms you want quickly and effectively anytime, anywhere from your laptop, mobile, interactive Kiosk or from a display screen outside of the room. Our fully scalable system works globally across multiple locations and time zones. So, you can find out about the current locations and time zones of your other team members. Our smart solution will auto suggest a suitable, acceptable meeting time based on everyone's time zone. Entire process is automated thus it reduces human error.
Never miss a meeting related update
Our system is synchronized with Microsoft outlook, mails so you will be auto notified about the meeting related details. You can also check and book available meeting rooms directly from the Outlook or from the Kiosk outside the meeting rooms.
Easy modification in meeting
Now you can extend the time of an on-going meeting from our mobile app or the Kiosk based solution. You can cancel an existing meeting or end a meeting if it gets over earlier than scheduled time by easy click check-out option. Thus the room will be available to use for next meeting.
Customized room booking
Some meeting areas are best managed by letting employees book what they want, while others need administrators to manage bookings, making sure the most important meetings are given priority. A simple yet powerful workflow enables admins to swiftly respond to requests, and takes care of all the necessary notifications.
Enhanced user experience
Now get complete information about the meeting attendees before the meeting begins. You can find out the starting time and ending time of a meeting from the smart Kiosk based screen outside the room. Our interactive smart floor map helps visitors or employees to find their meeting rooms quickly; making the experience unbeatable.
Increase space efficiency
Our smart AI based intelligent solution helps you to track which rooms are most utilized and which rooms are least utilized. You can allocate new conference rooms if a floor has more demand of conference rooms. Auto release of booking or strings of bookings for no show in the meeting by notifying the host and making the rooms available for upcoming other meetings.
Meeting room usage chart
Now get daily report chart of which meeting rooms are maximum used and which are least used. You can either increase or decrease the room capacities based on their usage pattern. You can also track which meeting room equipments are most used during the meetings. You can track when the meeting rooms are maximum utilized.
Ready to transform your workplace !!